Welcome to San Diego Hand Specialists
SDHS is a team of five leading surgeons dedicated to the treatment of patients with hand and upper extremity problems. The physicians of SDHS represent over 100 years of medical education, practice and dedication to excellence.
Your physician is involved in every aspect of your care. Each surgeon is dedicated to each patient and will be there for you for all your procedures. Your non-operative care as well as care before and after surgery will be performed by a physician. Our physicians provide personal hands on care of their patients.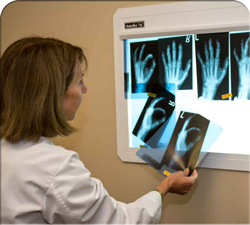 •Nerve compression of the Upper Extremity, including Carpal Tunnel, Cubital Tunnel
•Arthritis of the Hand, Wrist, Elbow and Shoulder
•Trigger Digits
•Trauma of the Upper Extremity
•Vascular Disorders of the Hand
•Rotator Cuff injuries
•Rheumatologic Conditions of the Upper Extremity
•Pediatric Upper Extremity problems
•Tendonitis of the Upper Extremity, including tennis and golfer's elbow
•Sports injuries of the upper extremity
•Tumors of the Upper Extremity
•Dupuytren's Disease